MY THERAPEUTIC APPROACH
As a therapist, I view each client as a whole person and strongly emphasize positive support and empathetic understanding within a nonjudgmental and safe environment. I believe that although our lives are influenced by past experiences, our present does not have to be defined by them. By connecting thoughts with behaviors and how they influence each other, one has the ability to transform responses and reframe the narrative of their story. By helping clients recognize that they hold within them the power to discover their own solutions, the therapeutic process leads towards empowerment and self-discovery.
My therapeutic approach falls under the lens of humanistic psychology which focuses largely on how one understands the world. I believe that, as humans, we are unique individuals that have within us power to surpass and overcome adverse obstacles and reach a state of self-actualization. In addition, we perceive the world through our experiences and these experiences, are what shape our personality and guide us throughout our life.
Finally, I utilize a strong emphasis on increasing self-awareness and self-understanding in order to assist clients in reaching a meaningful and authentic life.
TREATING FIRST RESPONDERS
Originating from a familial and civilian law enforcement background, I understand the challenges faced by first responders and their families. The constant "fight or flight" state of arousal, if not properly managed, can lead to many physical ailments and emotionally maladaptive responses.  It is important to recognize the unique toll placed on first responders and their families while providing a high level of confidentiality and safety, so that clients can explore emotional and/or relationship issues that arise as a result of a chosen career.
Also, being a victim advocate and effectuating change from a policy level for victims of sexual assault, I understand the importance of trauma informed care coupled with trauma specific interventions. Often times, victims feel stripped of their voice and power. Consequently, it is important to assist the victim by helping them restore their sense of safety, hope, autonomy, and empowerment.
My therapeutic approach believes that understanding the neurobiology of trauma and how the body responds to the traumatic stress is an important aspect of the therapeutic process. The mind, body, and senses all react to stressful events in ways that originate from our primitive ancestral beginnings and each play a vital role in detecting danger and keeping us safe. By incorporating an educational component into the therapeutic arena, first responders, their family members, and victims are able to gain a deeper understanding of how trauma and traumatic stress affects the mind, body, and senses while learning ways to regain control of their lives in a healthy and meaningful way.
MULTICULTURAL DIVERSITY
Coming from a rich and historically diverse community in North-East Los Angeles, I hold a deep belief that therapy needs to take place within the context of each person's cultural background and examined within that arena. Culture and diversity are part of the human experience and need to be honored and recognized within the therapeutic environment.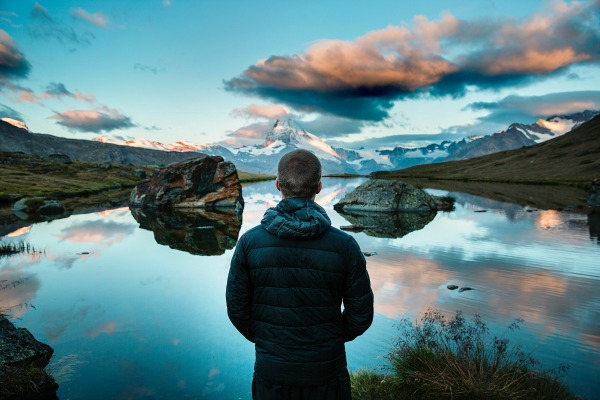 WHO I TREAT
I provide individual counseling and psychotherapy services to children, adolescents and adults.
COMMON STRUGGLES
Anxiety & Depression
Cognitive Behavior
Substance Abuse Relapse Prevention
Anger Management & Chronic Reactivity
Post Traumatic Stress Response (PTSD)
Vicarious Trauma
Trauma Reccovery
Victimization
Women's Issues
Parenting Issues
Sessions are available in office, HIPPA compliant live streaming video or phone sessions are available.
FEES & INSURANCE
All payments are due at the time of services.
50 minute session $120.00.
Sliding Scale Available in some instances.
Accepted Insurance: Aetna, Beacon, Blue Cross/Blue Shield, Cigna, Humana, Kaiser, TRICARE, and United Health Care.

1115 Elkton Drive, Suite 202
Colorado Springs, CO 80907
Phone: 719.963.2927
Fax: 719.960.2774
Email: info@alcolorado.com